As Featured In
Heather and Isaac both featured in Spirit and Destiny in 2018.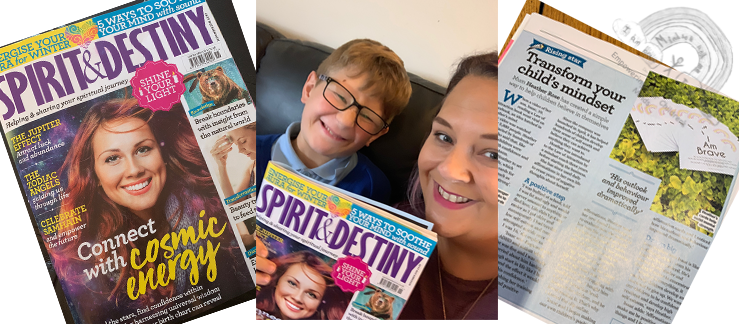 Mindset and Me create affirmation and mindset products for children who maybe need a confidence boost, to be inspired, taught the importance of self-love, love of others and responsibility.
Mindset is everything, it can help children develop and learn NOT to give up.
We want our children to be confident, resilient, develop high self esteem and ambition to achieve anything they want to in life.
Facebook Feed

Does your child need confidence boost? Do they suffer from anxiety? Maybe been subjected to bullying? Maybe suffering from low self love and self belief?
Or do they struggling with handling their emotions ?
We have two children's books out that can help
💗Isaac The Master of Confidence 💗
m.indset.me/isaacconfidence
And
💗Isaac The Master of Emotions 💗
m.indset.me/isaac
Hear what others have to say
👇🏻👇🏻👇🏻👇🏻👇🏻👇🏻👇🏻
...

See More

See Less