As Featured In
Heather and Isaac both featured in Spirit and Destiny in 2018.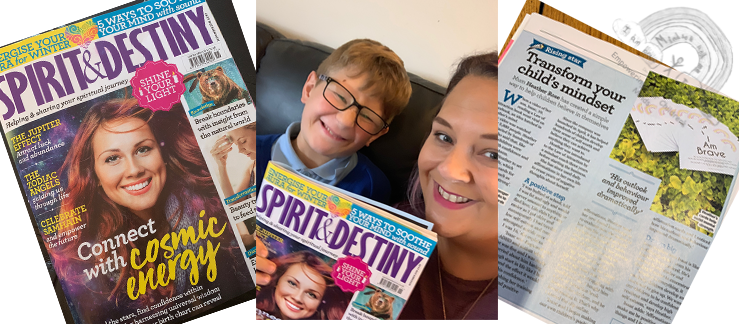 Mindset and Me create affirmation and mindset products for children who maybe need a confidence boost, to be inspired, taught the importance of self-love, love of others and responsibility.
Mindset is everything, it can help children develop and learn NOT to give up.
We want our children to be confident, resilient, develop high self esteem and ambition to achieve anything they want to in life.
Facebook Feed

Why not pop in their stockings this year for Christmas a pack of our Affirmation cards. A great way to spread some positivity abd to help your child with a great Self Esteem and build on their Confidence.
Our packs of affirmation flash cards are here to help reinforce the positive values in children. These are a powerful tool to encourage children to adopt positive thinking in a fun and playful way. These cards are designed to equip children with life skills so that they can learn to deal with every situation confidently. An amazing way to help them obtain self- belief and positive values.
Makes me so proud of what we are achieving with these cards by seeing happy smiling faces 💜
m.indset.me/allcards
...

See More

See Less