As Featured In
Heather and Isaac both featured in Spirit and Destiny in 2018.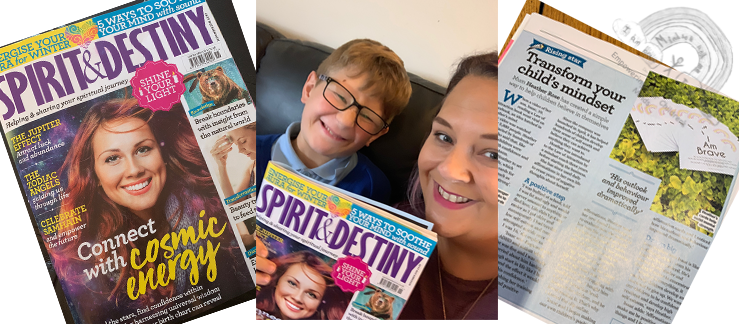 Mindset and Me create affirmation and mindset products for children who maybe need a confidence boost, to be inspired, taught the importance of self-love, love of others and responsibility.
Mindset is everything, it can help children develop and learn NOT to give up.
We want our children to be confident, resilient, develop high self esteem and ambition to achieve anything they want to in life.
Facebook Feed

📣 Calling all Business Owners 📣
I'm hosting a virtual Social Summit all for F R E E to celebrate my Business 1st Birthday and to give something back.
Yep you heard right F R E E
I have lined up some of the industries best and throughout the day they will be sharing their expertise to help you with your business growth.
Topics include mindset, PR, branding, social media, sales, funnels and so much more.
Our all day celebration event will have a unique speaker on the hour every hour between 8am and 8pm on Tuesday 11th October
The l in k to grab your place is
s.pinkfizz.social/birthday
...

See More

See Less