As Featured In
Heather and Isaac both featured in Spirit and Destiny in 2018.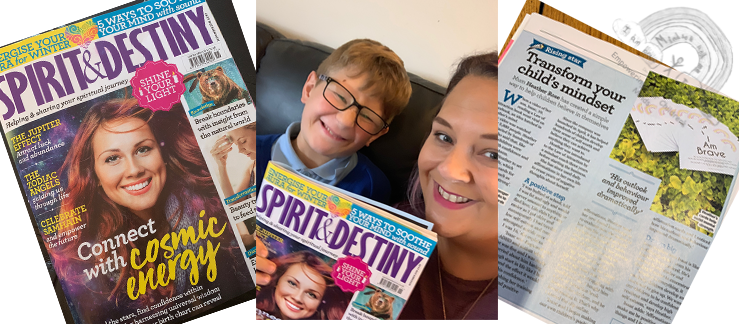 Mindset and Me create affirmation and mindset products for children who maybe need a confidence boost, to be inspired, taught the importance of self-love, love of others and responsibility.
Mindset is everything, it can help children develop and learn NOT to give up.
We want our children to be confident, resilient, develop high self esteem and ambition to achieve anything they want to in life.
Facebook Feed

There is no better feeling than being your authentic self. Having no concerns of what others think about you, realising you don't need to compare yourself to others, just embracing who you are!
Uniquely imperfect 💖 and the feeling of freedom and being the real you and true to yourself.
Our affirmation Cards have been designed to help children create an inner self-belief, self-worth and confidence in who they are. While also developing a positive way of thinking from a young age 😊
Encouraging kindness, thoughtfulness, gratitude, courage, respect, smiling, self-belief, good health, sharing and so much more.
Check them out on our website 💕
m.indset.me/allcards
...

See More

See Less